I REALLY don't want to go through all of the changes (even the paladin ones); class and content changes have been beaten with a dead horse into a bloody pulp and put into a blender with razor blades. If you want a concise list of changes, both to the paladin class and overall content, I'd suggest
Ferarro's post
. For all mah brotha (and sista, don't be trippin') rets out there, she sums everything up fairly well in one sentence:
"Very heavy, very severe PvP nerfs with a slight bump in raid DPS; So basically, exactly what Blizzard was aiming for."
Oh yes, I remember the days of grinding 2v2's with my Titansteel strapped to my back, and I remember both laughing and scratching my head when I'd RNG some poorly-undergeared individual in an Arena match. Well chaps, no longer. Go ahead and toss a point back into Seal of Command; chances are you won't like it, though.
==============================
Anyway, between all the JoJ gap-closer jokes (it still cracks me up) and begrudgingly doing Sons dailies, I've managed to do a few other things, which I have conveniently summed up in some screenies below, provided I can get them to work:
I don't think my guild leader appreciated me hogging her tiger.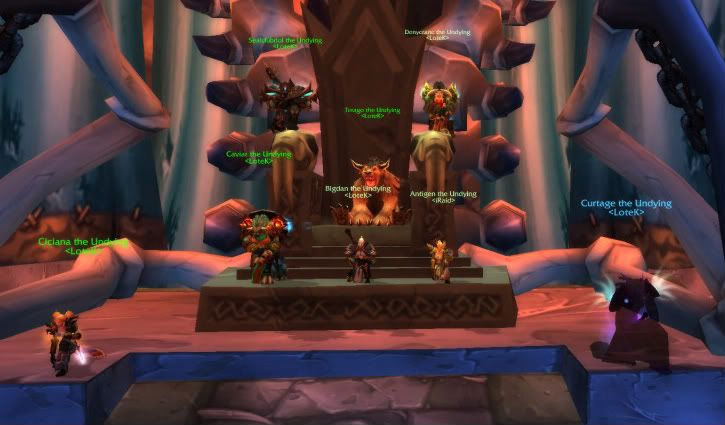 PuG-ed an 8-man Naxx achievement run, got Undying, t'was epic.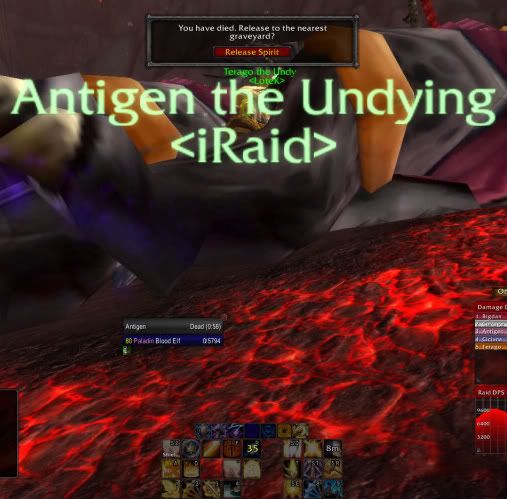 We then went on to 6-man Sarth, and I found this situation fairly hilarious.
==============================
Well, that's all for today, I'm going to try to get on WoW now, although my realm very well may still be down. Nothin' but love.